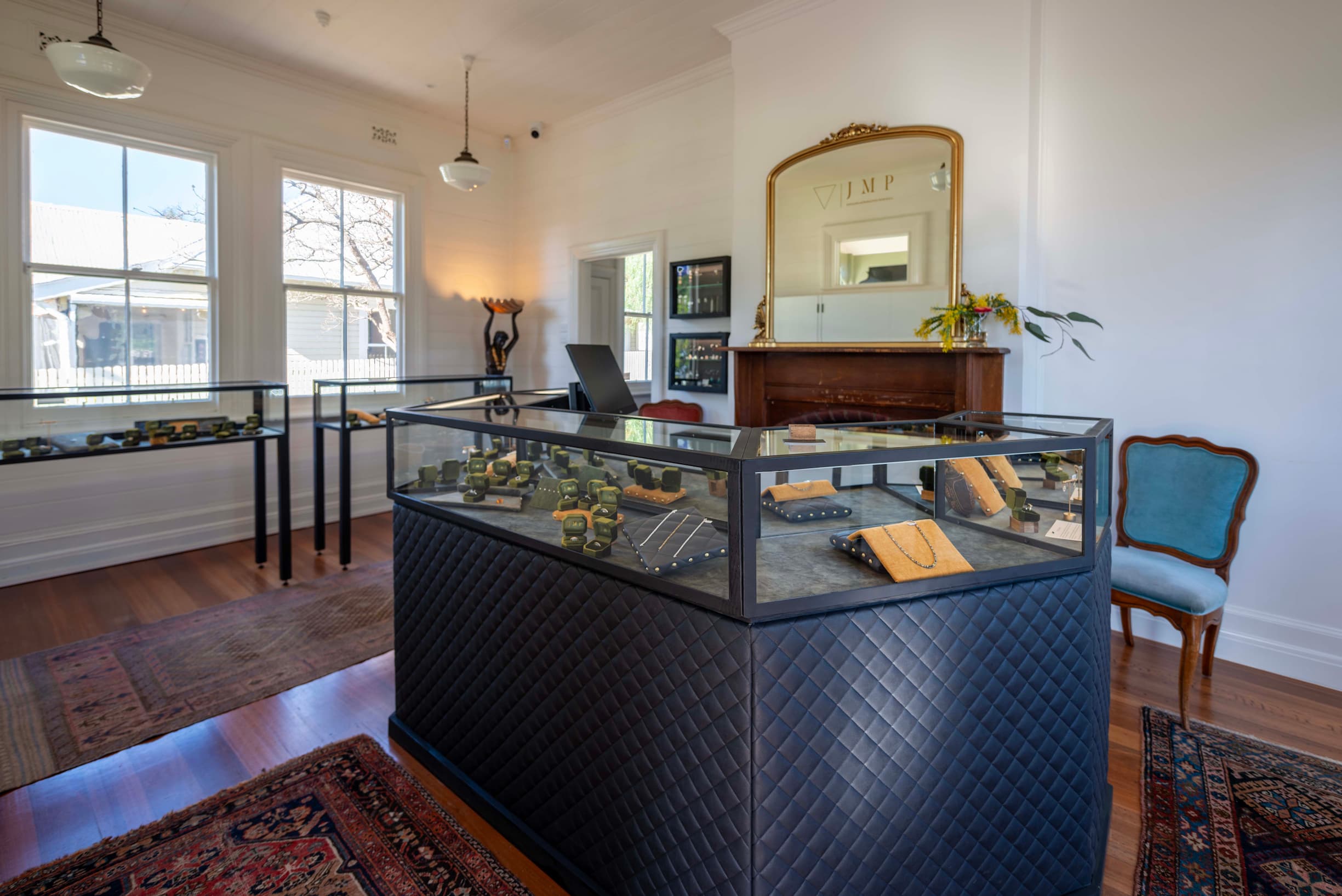 Find us in Flinders
Located on the Mornington Peninsula
Our Location
Old Flinders Post Office
51 Cook Street, Flinders VIC
info@jmpjewellry.com.au
Make Your Own Ring Workshop!
Join us for a fun 2.5 hr workshop in our beautiful studio space.

In that time, you'll learn how to make your own
sterling silver ring and have creative input in the process.
During the workshop you'll be instructed in the basics of silversmithing.
You'll learn how to saw, file and emery. We'll help you with soldering and polishing. It's perfect for beginners.
Classes cost $249 pp and include:
Local wine and cheese
A warm and friendly environment
Unique experience with cool people
Ring making tools supplied.
All metal included.
Take home a finished piece.
Call us on 0401 031 923 or email
on info@jmpjewellery.com.au to book a class and for dates to come
Have a question?
Frequently Asked Questions
Please see below for answers to common questions from customers