Make Your Own Ring Workshop
Join us for a fun 2.5 hour workshop in
our beautiful studio space.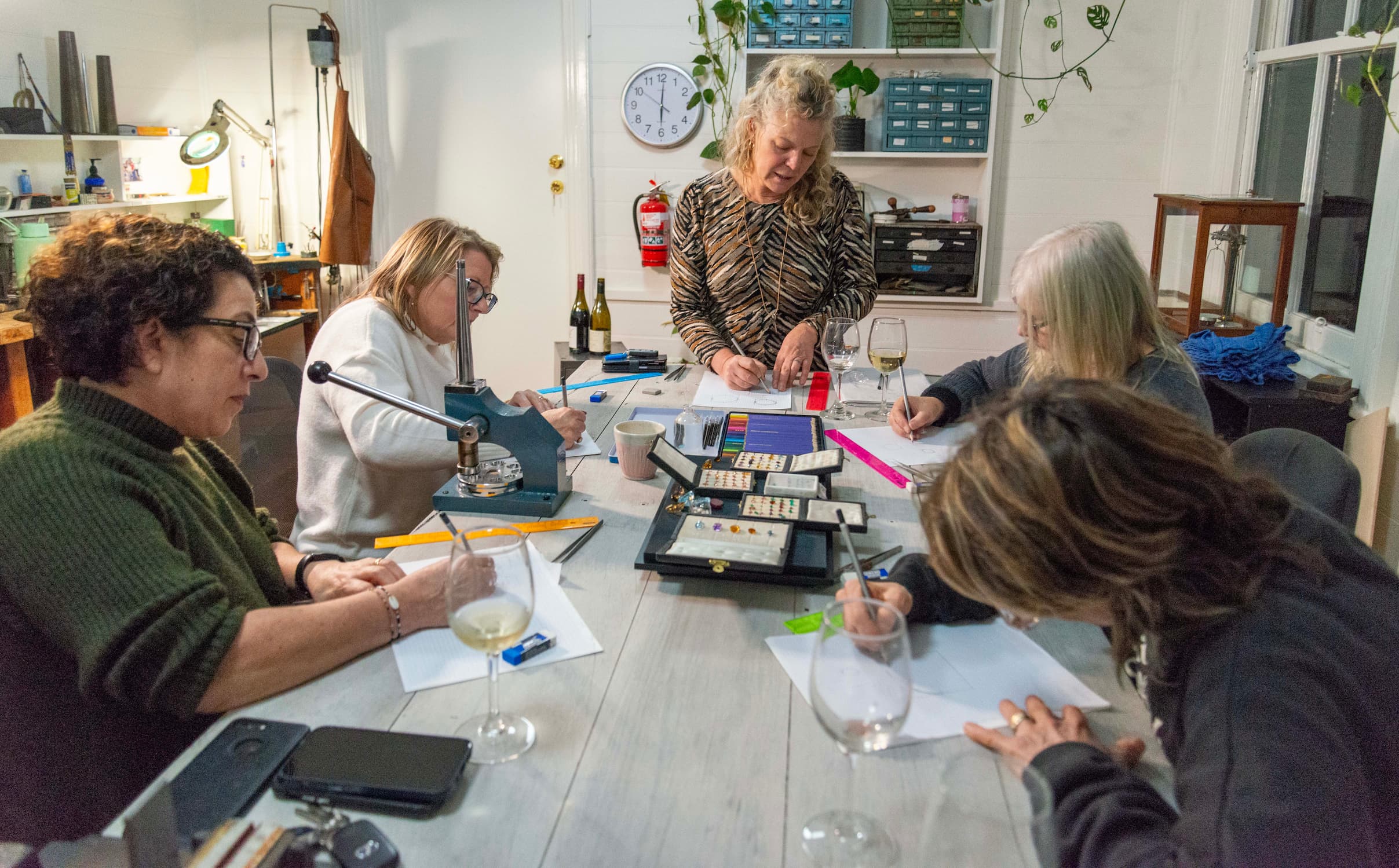 You will learn how to make you own sterling silver ring and have creativ e input in the process.
During the workshop you will be instructed in the basics of silversmithing. You'll leanr how to saw file and emery. We'll help you with soldering and polishing.
It's perfect for beginngers!